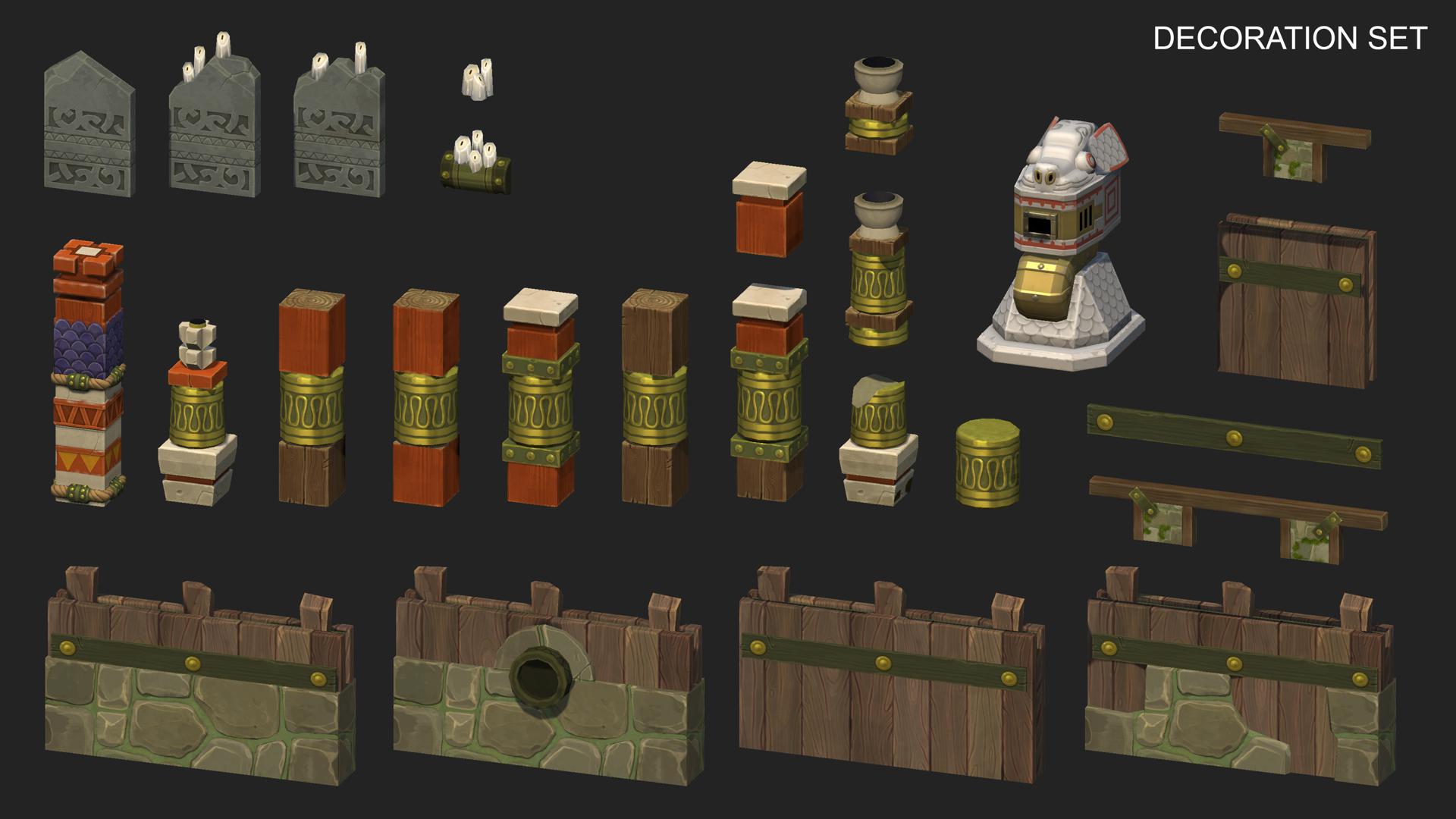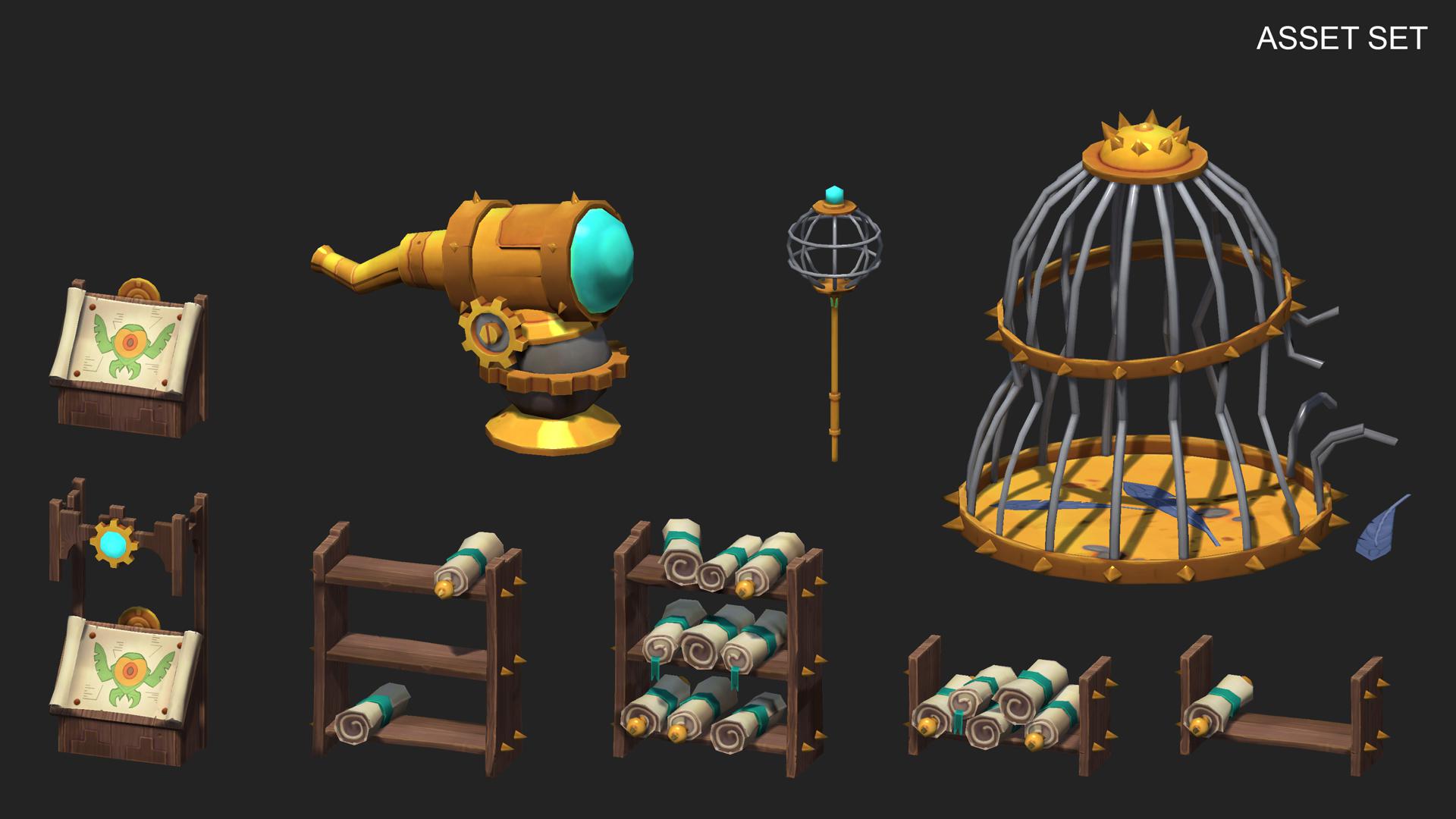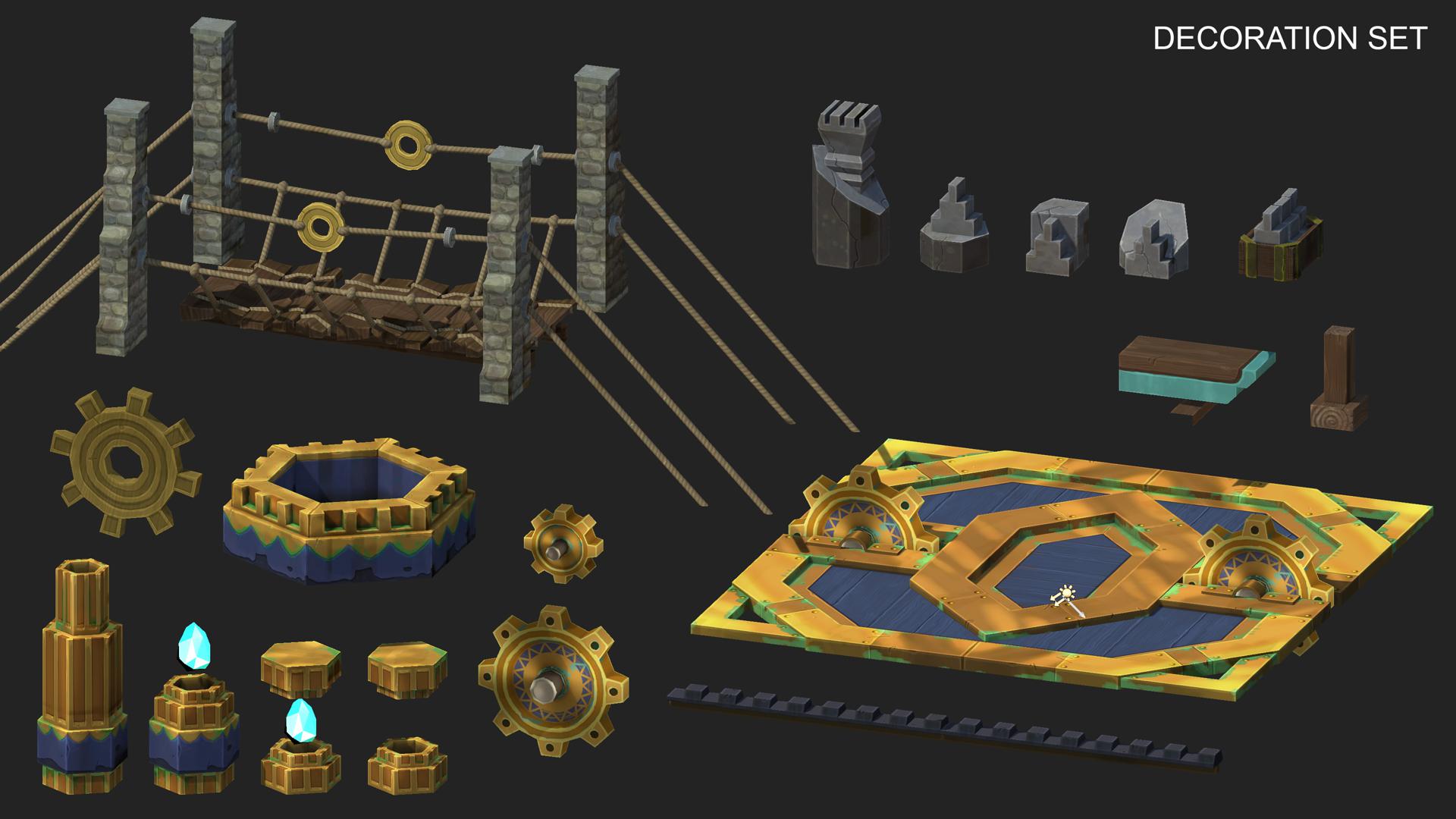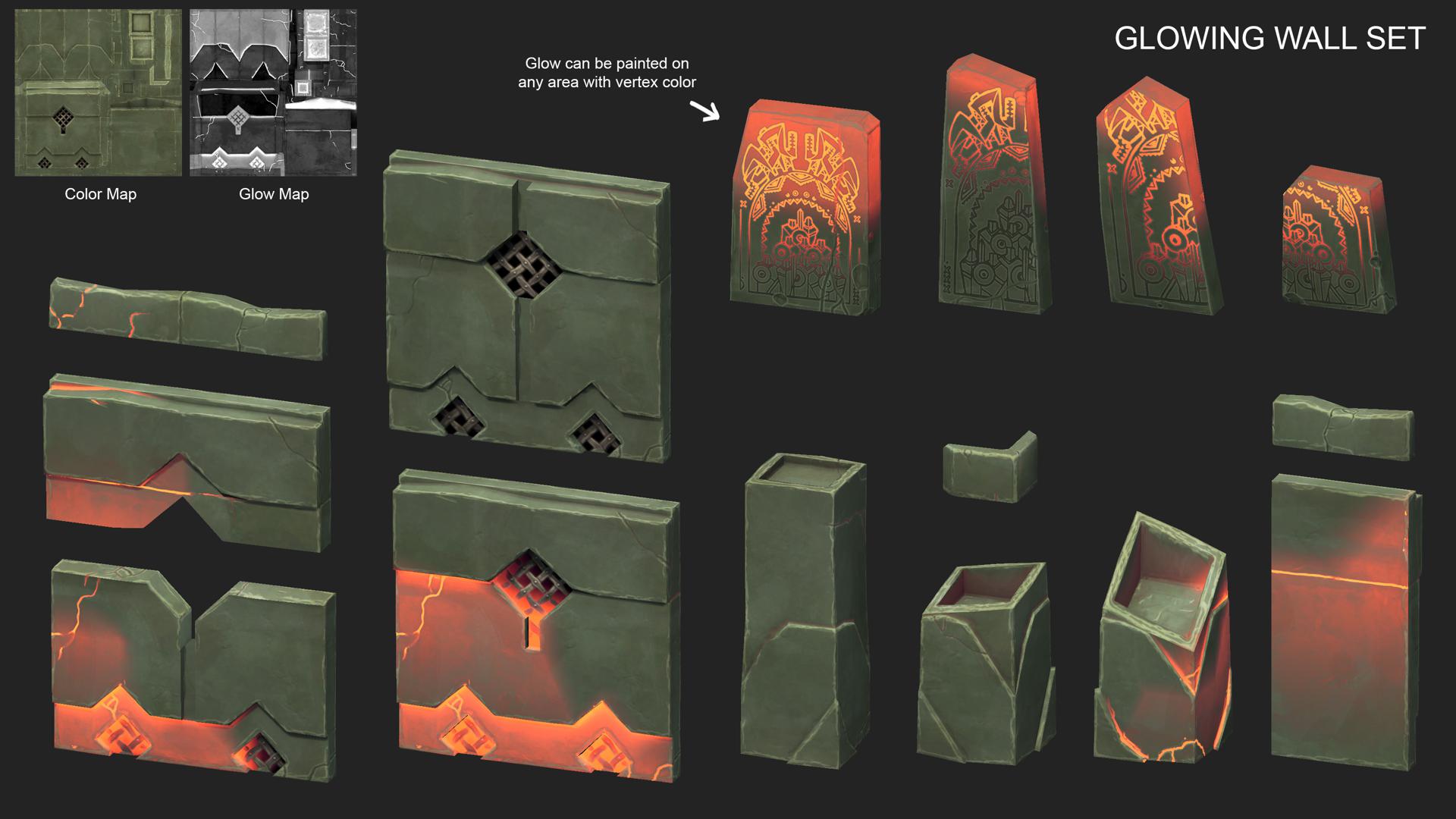 Game12
Game12 is the working title of a game I worked on at InnoGames. Unfortunately the project was cancelled in 2017.
My main role was Technical Artist, I wrote tools and rigged characters. As this work was done at some point I also created a lot of environment models. These were mostly modular sets to be used by the level designers.
Most assets are sculpted in ZBrush and textured in Substance Painter. The low poly models have been created in 3ds Max. I also created the shaders in UE4 that let the level designers paint moss, lava and snow on the models.
Type
Year
Role
Developer
Tools
Platform